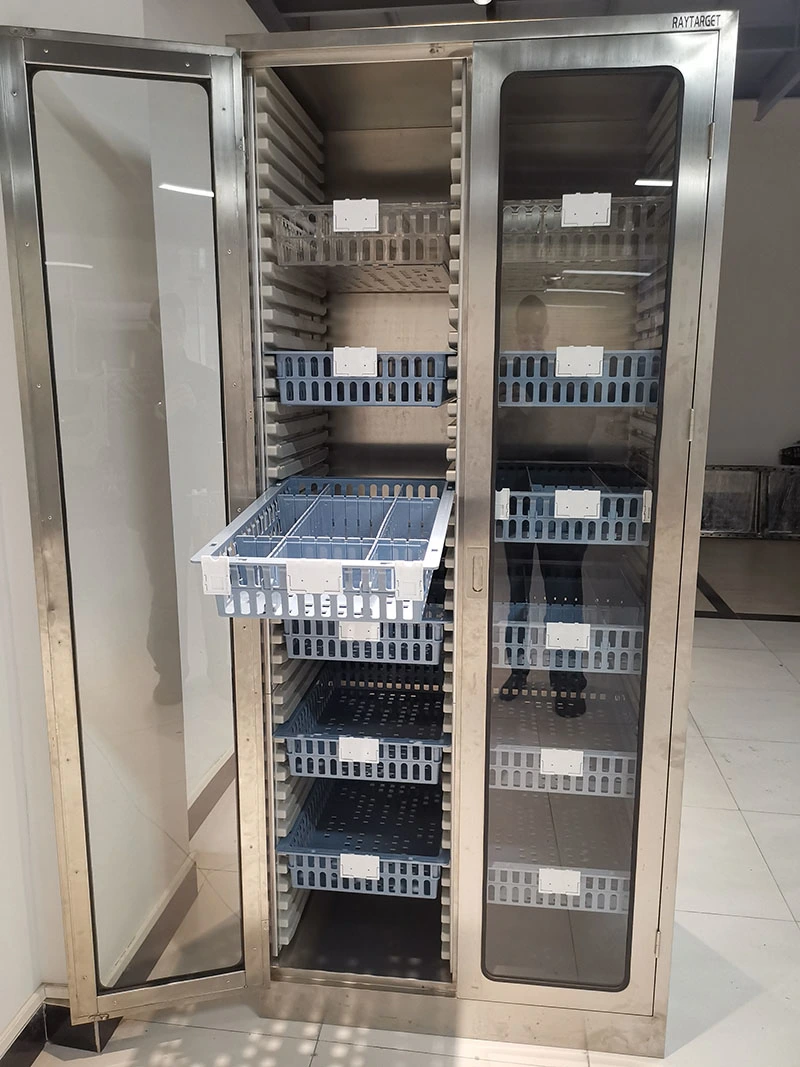 The hospital rates increased quickly from 1993 to 2008.Each hospital patients nights is about 5.5 nights. With this many patients and days spent in the hospital, it's critical to have the best medical storage cabinet on the market.
Our factory produce medical storage cabinets on the market. Raytarget's nurse server helps to prevent hospital acquired infections, increases productivity, helps with supply chain systems in place and more.
These are all the benefits of installing Raytarget's nurse server into any medical facility.
One of the leading causes of readmission rates in the healthcare industry is caused by hospital acquired infections (HAIs). Any patient that undergoes surgery or a minor procedure can be exposed to HAIs.
The Center for Disease Control (CDC) states that over 32 percent of all infections are urinary tract infections; 22 percent are surgical site infections; 15 percent are pneumonia and 14 percent are bloodstream infections. How does Raytarget's nurse server help to prevent HAIs?
The medical storage cabinet keeps all items sterilized and deemed ready for surgery
The surface is made of medical grade steel and laminate, which is non porous and doesn't allow for bacteria to get inside the pores.
The unit is located in each room. This stops the back and forth of medical items from patient room to patient room.